When it's a choice between speed or cost, we offer a third option – the best of both worlds.
We work with OEMs to supply a branded belt direct from manufacturer to your business.
We have an established reputation of working with many of the leading OEM (Original Equipment Manufacturers). When you prefer a branded replacement belt, we supply and fit on their behalf, bringing you the best of European innovation with the least delay.
We manufacture your replacement belt on site
When your conveyor belt breaks, your whole business can grind to a halt. As a business owner you are left with the choice – an off-the-shelf solution from the OEM, with international delivery and greater cost, or a manufactured option from a third party, with longer lead times while they source materials.
At Ridge Belting we are pleased to offer a third option. We stock a variety of quality branded and alternative materials in our Shropshire factory, which means we can manufacture your replacement conveyor belt faster – often on the same day.
Then we'll deliver and fit it quickly too – getting your production moving again.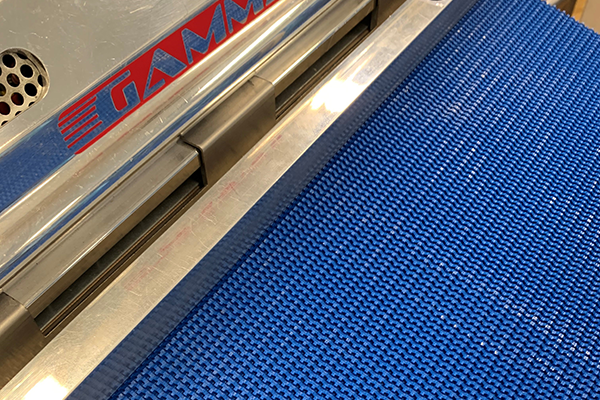 With over 16 years of experience in fitting belts to machinery designed and built by a variety of OEM's, we have yet to find a belt we could not replace. Most conveyor belt systems take between 2 to 4 hours, including removal of the old belt and installation of the replacement, depending on the age and complexity of the system.
Ridge Belting have invested in leading quality equipment, including our portable press, to give a strong, reliable and seam free finish to the join on your replacement belt.
Whatever your problem, we're confident we can find a solution.
Top Tip: While waiting for your fitter to arrive, please do not remove the existing belt as this can cause further delays.